---
News
May 10, 2010
This forum will be the place for you to ask questions, troubleshoot problems, make suggestions etc...
You are very welcome to register at:
http://forum.caketuzz.com
May 6, 2010
PocketDOF is the calculator of hyperfocal and depth-of-field for windows mobile.
May 5, 2010
Caketuzz proudly opens its new site
Welcome :)
Timeroid
Timeroid is an intervallometer application for Android smartphones.
It has a self timer that alerts you after a repeated delay, e.g. five times every ten seconds.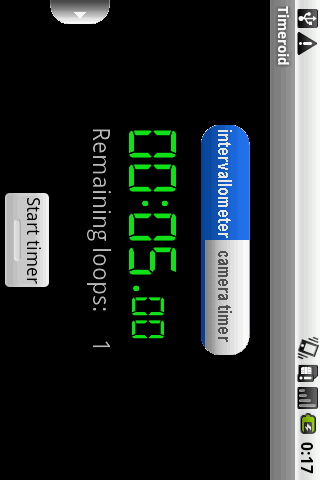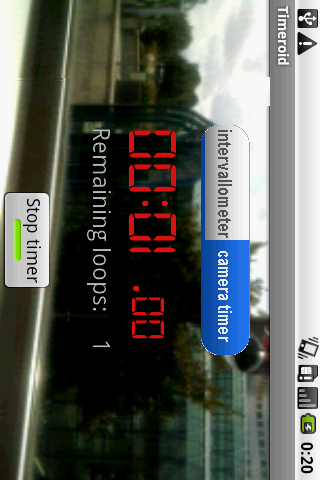 Timeroid is also able to control the camera of the phone. This is especially usefull when one wants to take picture without holding the phone, or without access to the snapshot button.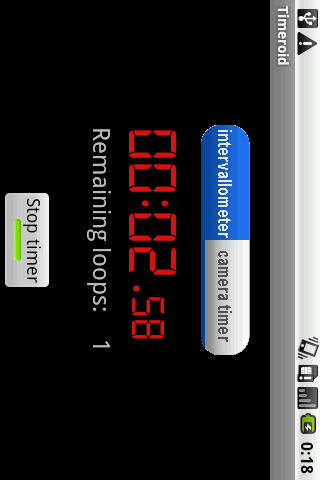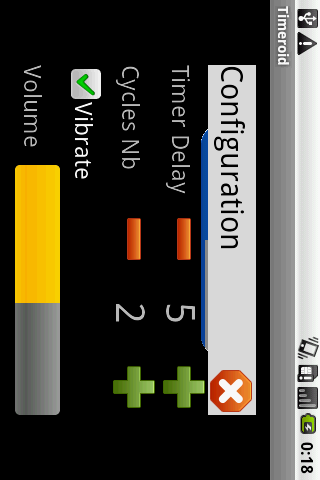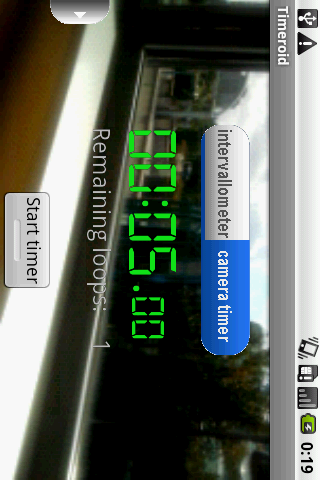 Timeroid is worth 1€ and can be downloaded only from the Android market at: