---
Scan the code
News
Aug 14, 2010
Badabulle is the same application as Nivobulle but for Bada smartphones. More Infos.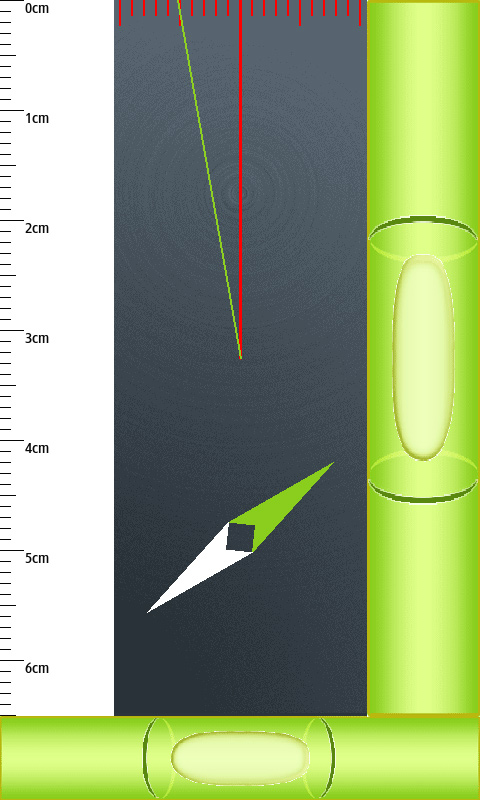 Jul 27, 2010
Timeroid is an intervallometer application for Android smartphones. Il also controls the camera.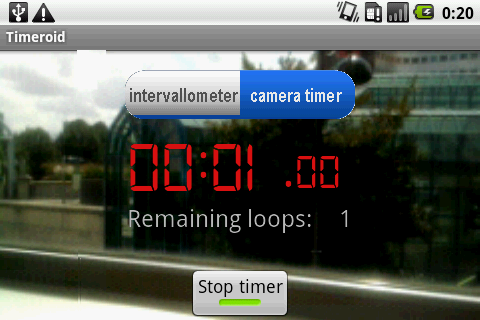 Jul 9, 2010
This is an update for Nivobulle, which then goes in version 1.1
This update fixes a bug when the device goes in landscape mode, the display was broken.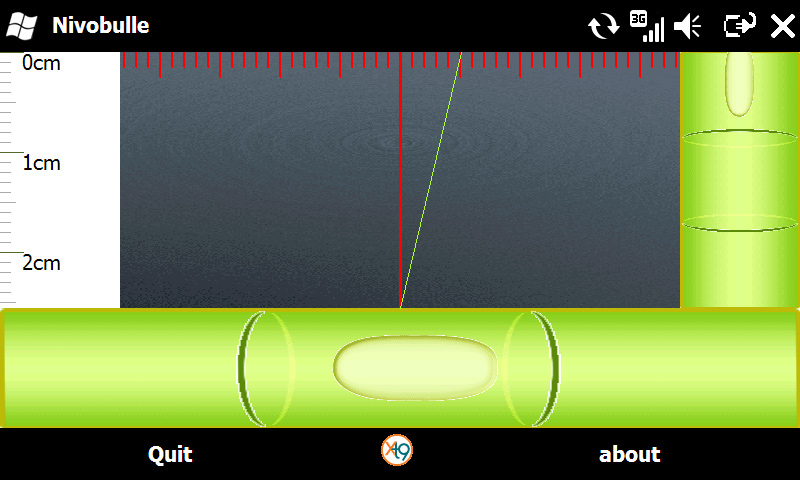 for Windows Mobile
PocketDOF is a depth of field calculator intended for photographers.
It is currently available for Windows Mobile and Android phones/PDA.
PocketDOF allows you to calculate precise information regarding the hyperfocal distance and the area of sharpness (depth of field), given the confusion circle, the focal and aperture of the lens and the distance of the subject.
It also allows you to reverse the calculation of DOF, that is calculate the focus distance and minimal aperture given the focal and depth-of-field required.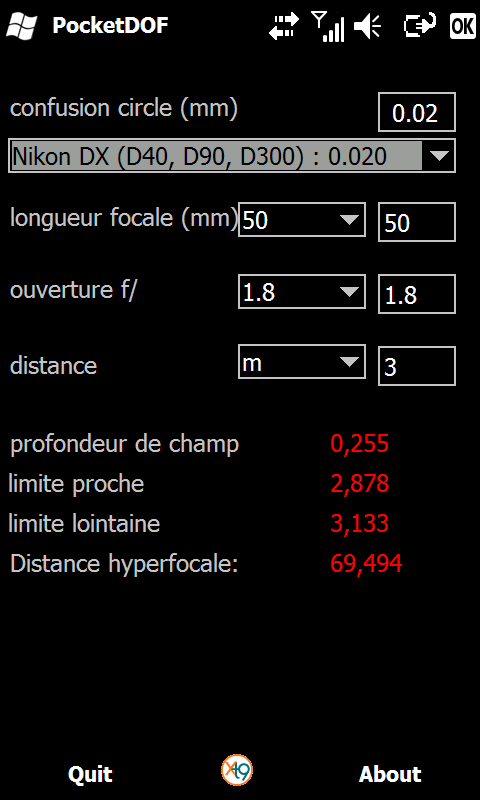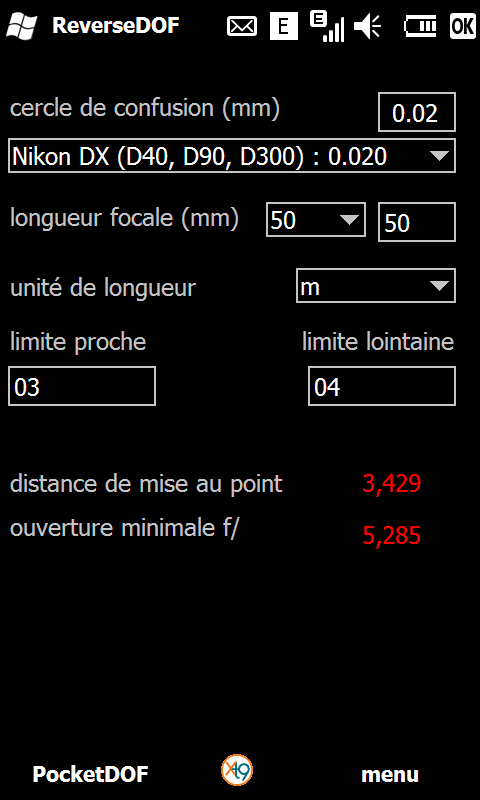 PocketDOF for Windows Mobile works both in english and french
You can download PocketDOF directly or browse with your phone at that url:
| | | |
| --- | --- | --- |
| PocketDOF_installer.cab | Size | 35 KB |
| | Md5 hash | 90245084a1c312c180c2cac203d10849 |
| | Description | CAB installer of PocketDOF for smartphones and pocketpc |
| | Belongs to categories | Applications |
PocketDOF is worth 2€. You can only buy it with a paypal payement, after which you will receive a licence code by email.
You will need your phone to connect to internet in order to authenticate the code and unlock the application.