---
Scan the code
News
Feb 28, 2012
PocketDOF is available on the BlackBerry App World !
Sep 4, 2011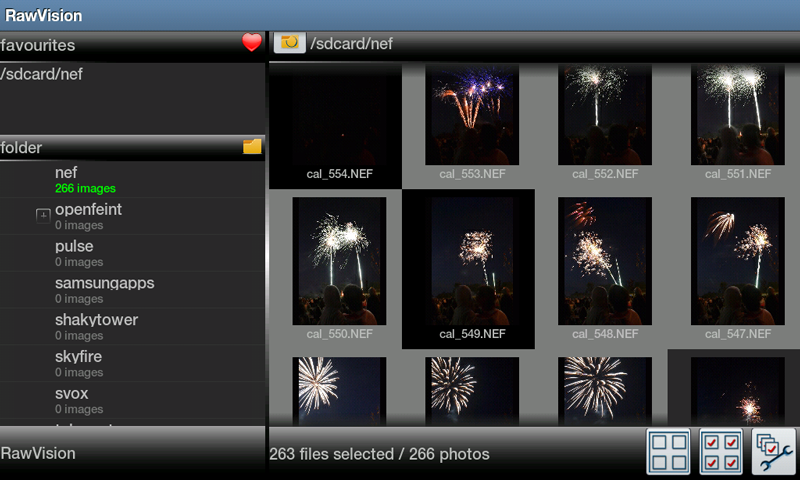 RawVision
reads your RAW photos files and allows you to manipulate them on your Android tablet or smartphone.
Aug 24, 2010
BadaDOF is the Bada version of PocketDOF, hyperfocal and depth-of-field application for photographers.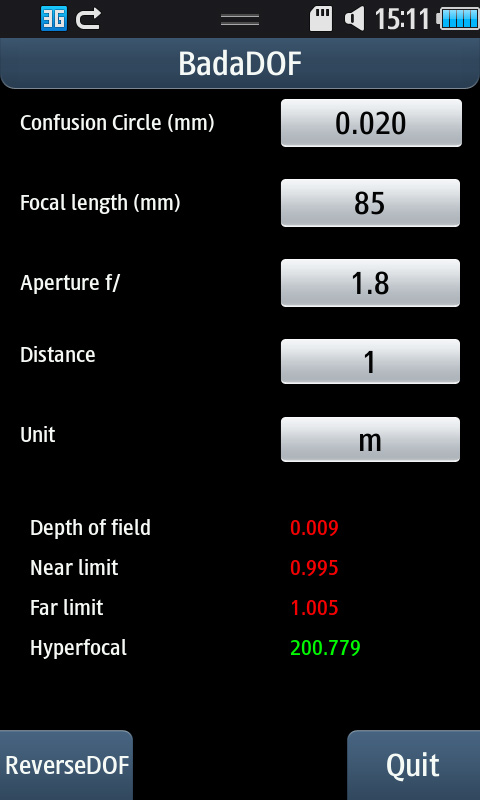 for Android
Jun 12, 2010
PocketDOF, version 1.2 for Windows Mobile and Android
---
PocketDOF goes in version 1.2 for both Android and Windows Mobile.
This version allows you when you quit and re-run the application to recover the parameters that were previously entered. Hence you find your previous tuning back and win in productivity.
Category: en_US
Posted by: manu
As usual, an upgrade from PocketDOF version 1.0 or 1.1 is free.
Note to Android users: For reasons regarding the application signature, if you had a previous version installed on you handset, you may have to first un-install that application before installing the newer one.
This occurs when you try to install the latest version but that the installation fails.
If that happens, first uninstall the installed version, then rerun the installation of the latest version of POcketDOF.
In that case, you will have to re-enter the unlocking code of the application.